Clean Executive Summary Dashboard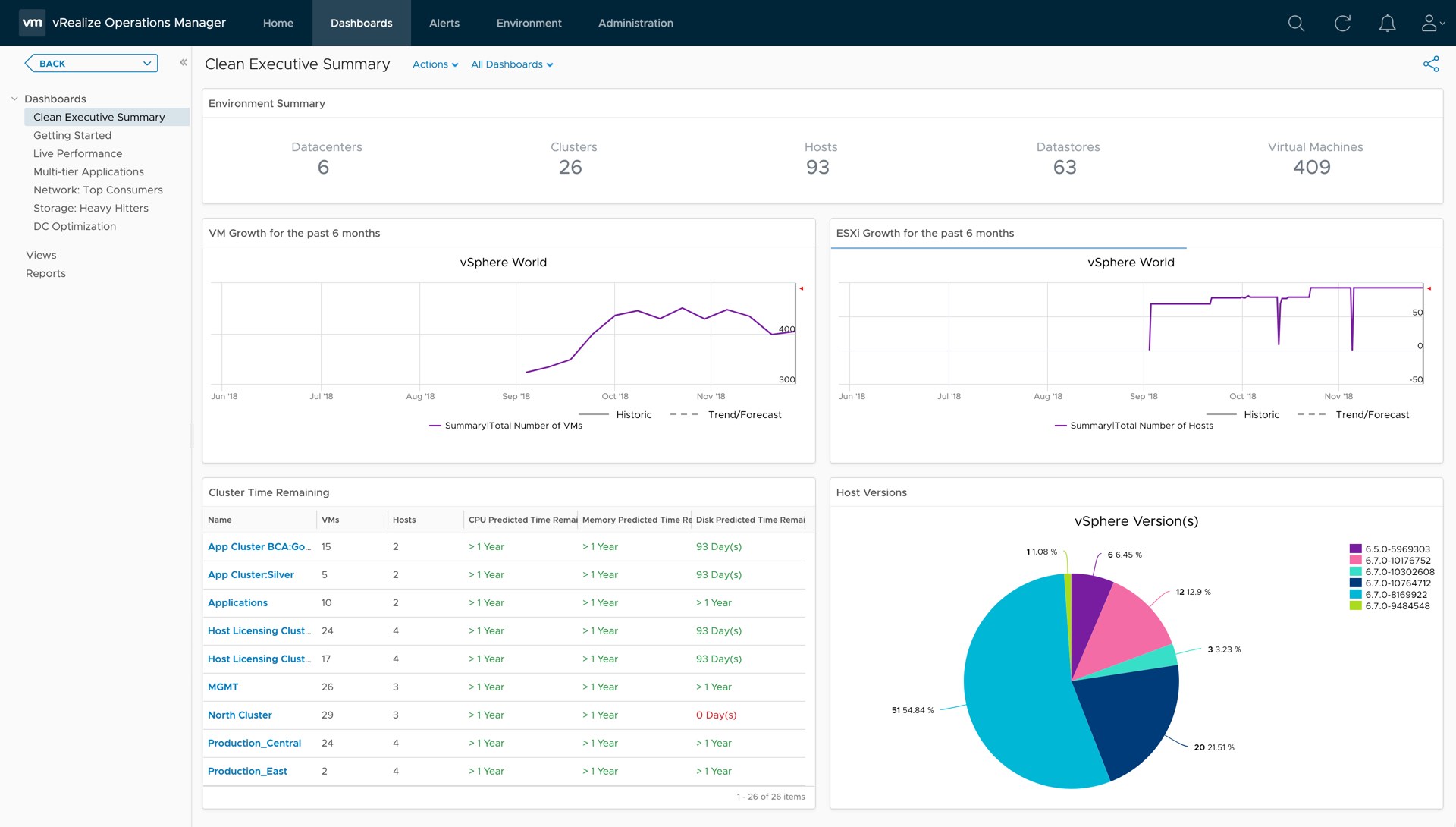 This clean executive summary dashboard provides a single page view into your environment to answer the top questions asked by executives. What's our inventory? How much has the environment grown? Will I need to budget for additional hardware purchases? And is our virtual environment running supported versions of vSphere? Pairs well with the dashboard sharing URL feature of vRealize Operations 7.0!
Installation: Unzip and import the Trend of ESXi Growth View as well as the Clean Executive Dashboard.
Sign in to be able to add comments.
Comments
0