VM Troubleshooting Dashboard
The VM Troubleshooting dashboard helps you to save time for performance troubleshooting on specific VM. Also, you can easily get information about,
Configuration of VM,
VM's Peformance Details,
Active Alerts on Selected VM,
Capacity Time Remaining about CPU, Memory and Disk Space,
Capacity Remaining information from Most Constrained object perspective,
VM's Workload Pattern,
VM's Relationships with other object which will help if any other related object has performance issues,
Installation Instructions
Unzip VM Troubleshooting with vRealize Operations Manager.zip file. You should have 2 zip files,

First import the VMs List with Created Dates View,

Go to Dashboards --> Views --> Manage Views then Import the VMs List with Created Dates View,





Then Import VM TroubleShooting Dashboard,

Go to Dashboards --> Manage Dashboards then Import the VM Troubleshooting Dashboard,






It will take 5-10 minutes to complete initial configuration of the VM Troubleshooting Dashboard then the Dashboard should look like below,
Dashboard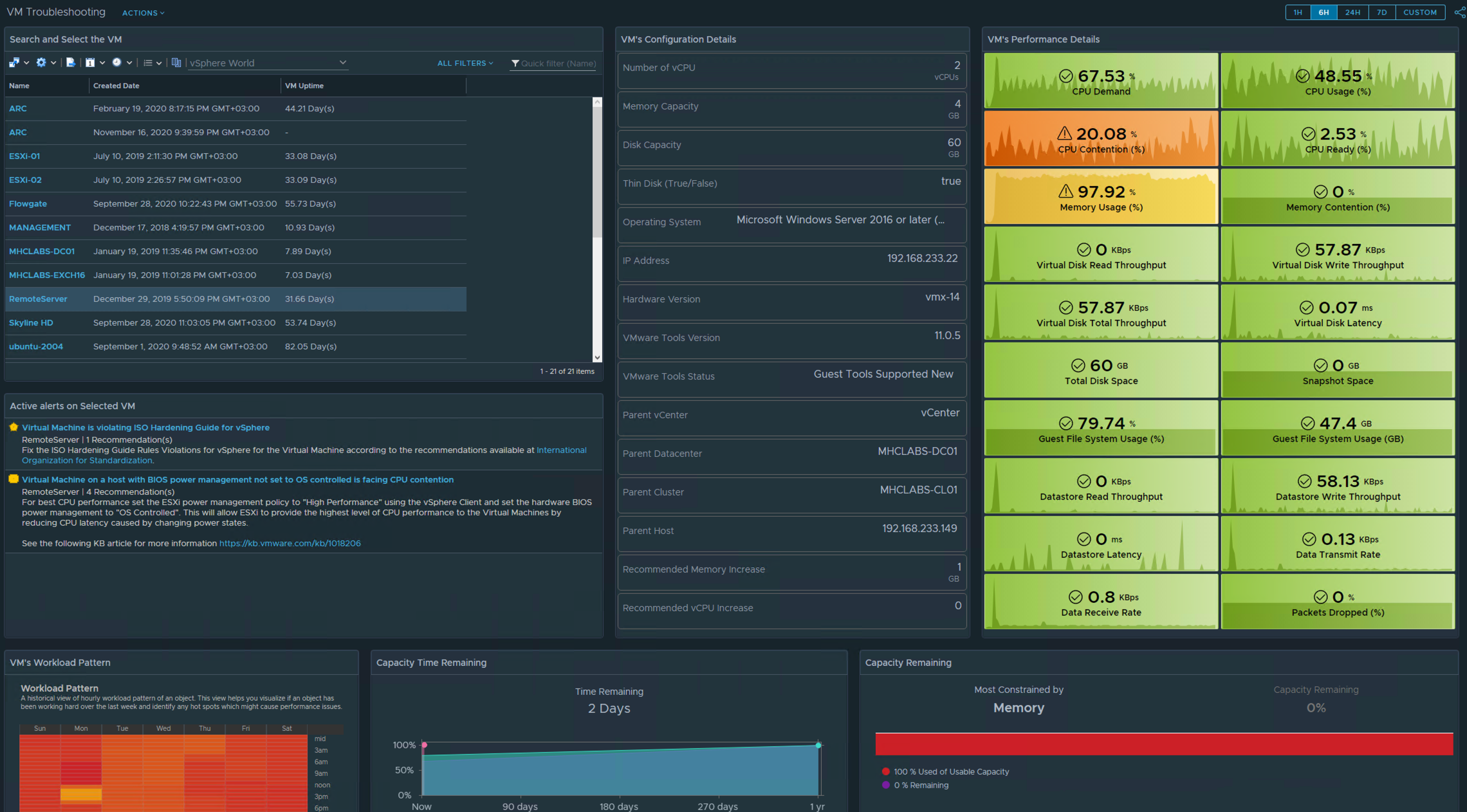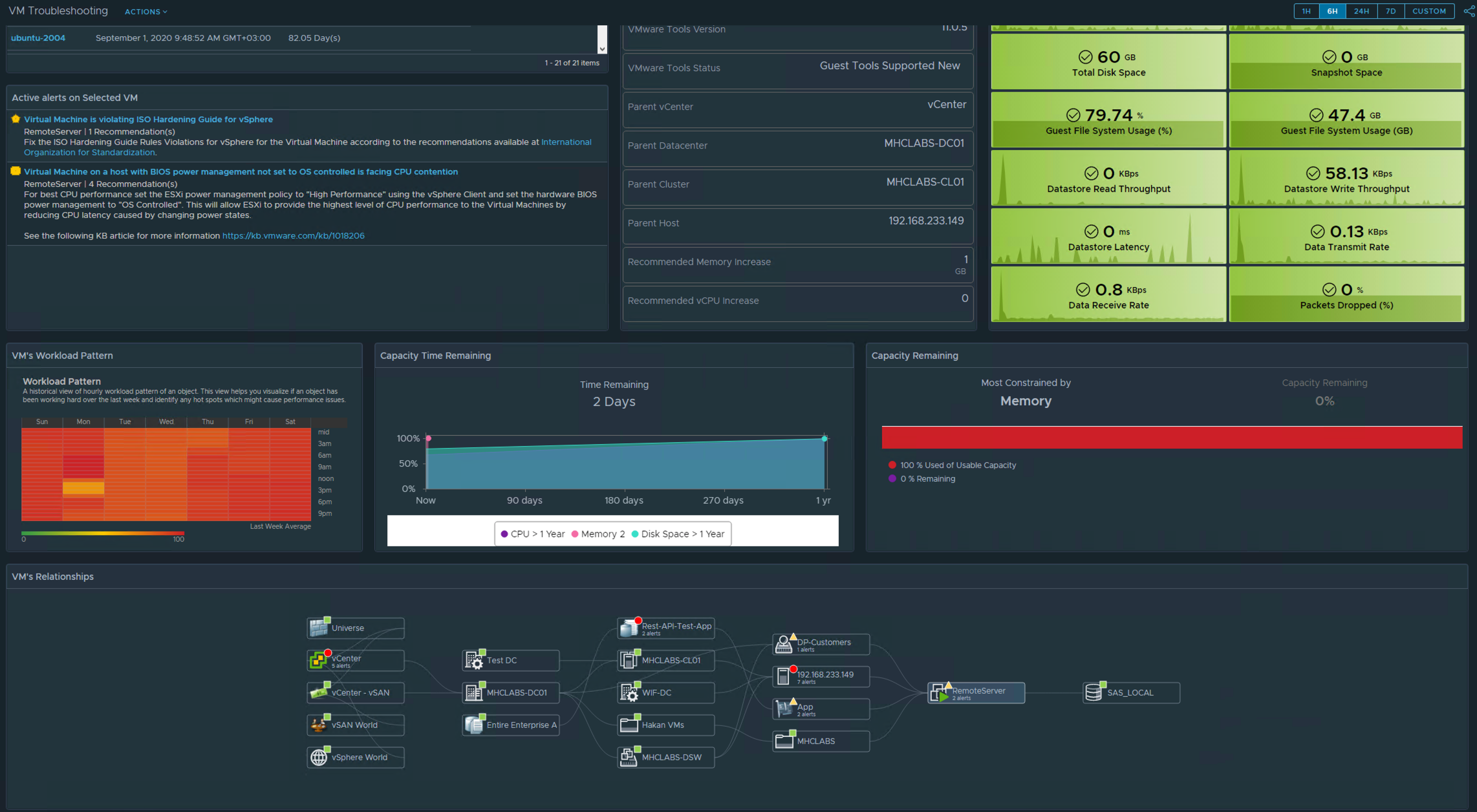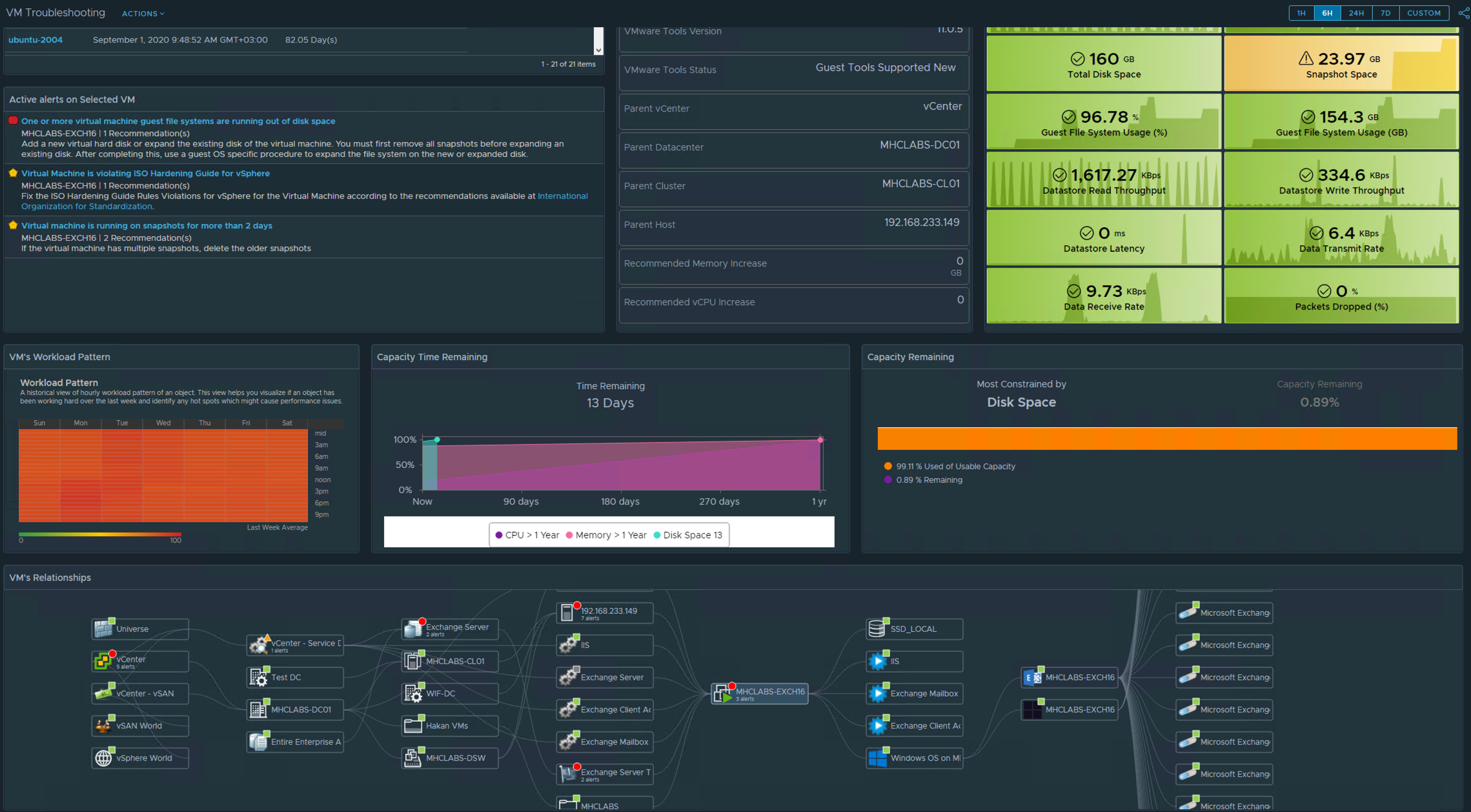 Sign in to be able to add comments.
Comments
5