Basic VM Growth - Sparkline Dashboard - List View - Report
Just a basic Dashboard using the sparkline feature, and shows a list view of the largest disk changes.
Dashboard sparkline is set to be a self provider to display the Virtual Machine metric - Virtual Machine Used (GB). Set to show the Object name first.
List view - set to show last 3 days (see screenshot for setting). This shows VM current usage, usage 3 days ago, GB and % change. List is ordered by highest changes and colour coded.
Built to answer this reddit query "VROps historical storage report".
You can select the timeframe shown in the top right corner or on the widgets themselves.
To learn how this dashboard and view was created, please see this blog post;
Install
Download file, import the dashboard and view zip file. Report file is optional.
Dashboard - Sparkline

Dashboard - VM Growth over 3 days (List)

VM Disk used View - TIme Setting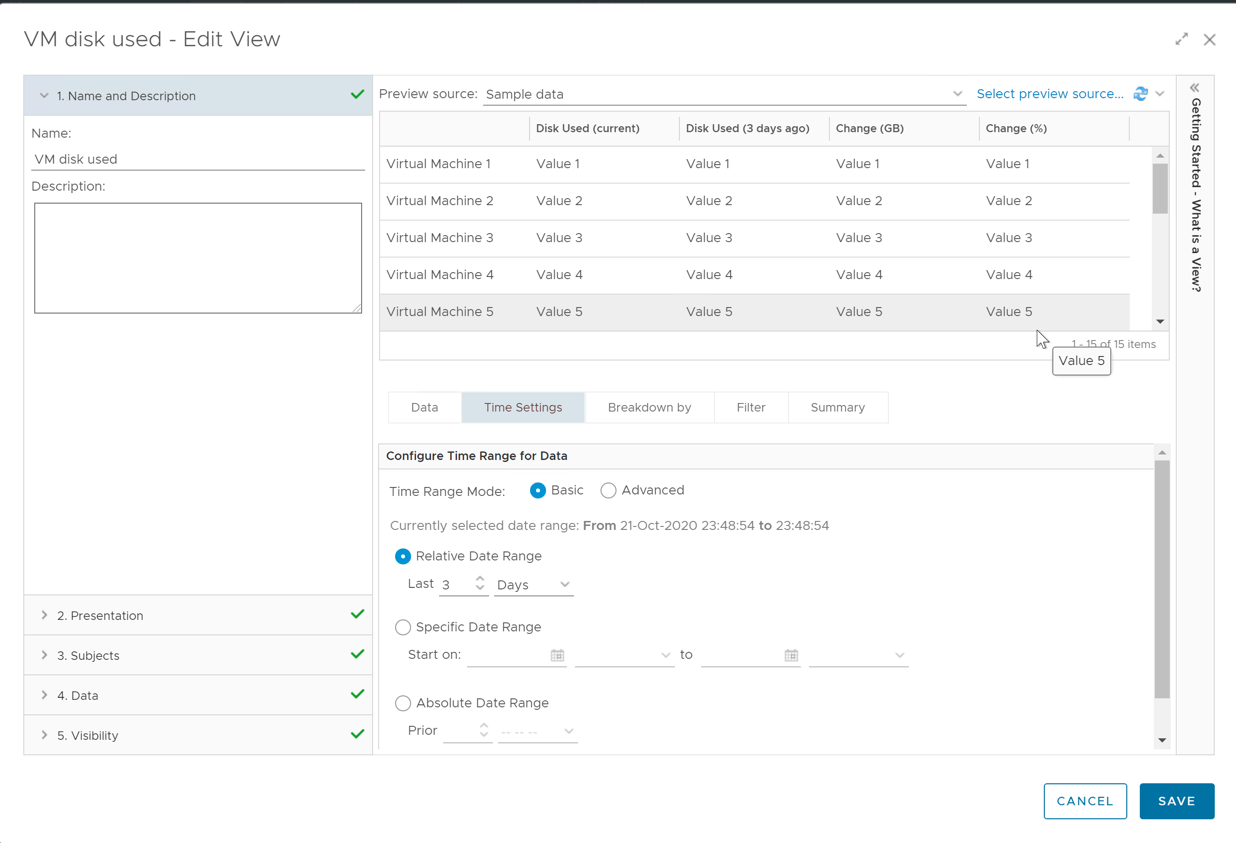 Sign in to be able to add comments.
Comments
6